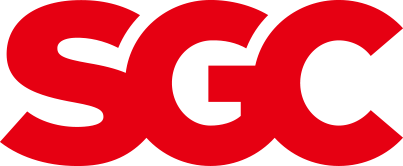 Sustain Grow Change
Moving unseen behind the scenes,
the newly merged SGC Group promises
to lift your joy and enhance the joyful
moments of your life,
as we strive for growth and
change in new normal era.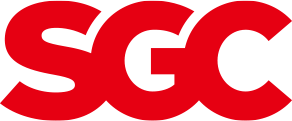 In our logo, the characters, standing for 'Sustain', 'Grow', and 'Change', are
interlocked in a single chain for unity.
Gunjang Energy, eTEC E&C and Samkwang Glass, eco-conscious industry leaders in their respective fields of
Energy, Construction and Glass, have combined will have a bright future under SGC Group.
Together with our valued clients,
dedicated employees and the global community,
SGC aspires not just to growth, but also to social responsibility,
as a corporation.
BUSINESS
ENERGY
SGC Energy is an efficient energy provider
assimilated into meeting the regional demand for energy from
Korea's southwestern industrial areas.
Going forward, we will take the initiative in responding to climate
change though initiatives related to CO2 emission control and
the development of hydrogen fuel cells.
BUSINESS
E&C
SGC eTEC E&C stands behind
'THE LIV' in Korea's value-oriented
living space developer's market.
In addition, we have established our reputation
as a Total EPC Solution Provider
for petro & chemical plant worldwide.

From industrial sites to living spaces, we have been building your dreams since 1967.
Premium residential brand, THE LIV
THE LIV is Korea's premium residential brand,
combining the essential values of the work – life balance in the era of new normal.
BUSINESS
GLASS/RESOURCE
SGC Solutions has been a pioneer in
Korea's glass manufacturing since 1967.
Founded on the combination of craftsmanship and modern technology,
it offers innovative solutions for businesses, consumers and
the environment, as well as providing prosperity for humanity.
GLASSLOCK, safe and fresh, oven to table
GLASSLOCK, GLASSLOCK is a global brand leader in glass containers and
the first glass container brand using a 4-side locking system in Korea.
As a global brand and the holder of the largest market share in Korea,
GLASSLOCK sells 7,200 units per hour in 90 countries around the world every day!